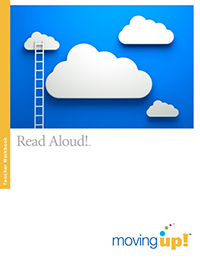 Read Aloud! consists of two Moving Up! Literacy programs designed to promote vocabulary and comprehension in K – 2.
Read Aloud! – Whole Group is a Tier 1 program designed for whole class instruction.
Read Aloud! – Small Group is a Tier 2 program that reinforces the content learned from the information texts in the Whole Group program.